HOME
CONTACT



Fulham Horticultural Society (FHS) held its Annual General Meeting and Prize-Giving at
St. Etheldreda's Church Hall on Friday 26th November, 2010.
A full list of prize-winners will appear in the 2011 hand-book.

---


Clara Finn won the Goddard Memorial Vase (highest total points - domestic), and the
Lyster Trophy (highest total points - junior classes). Sarah Finn accepted the awards on Clara's behalf.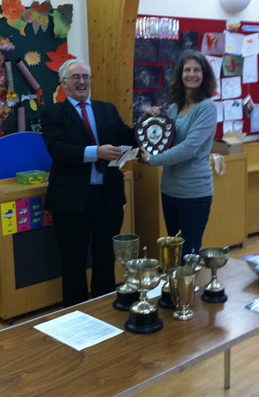 Picture by Angela Coward